The Glass House
Award-winning condominiums and townhome residences located in the Hudson River across Manhattan.
Story
CLICK ANY IMAGE TO OPEN GALLERY
The Glass House is the last building of a waterfront master-planned community in Edgewater, NJ. The Glass House utilizes the entirety of its premium location to maximize the benefits for its residents while expanding upon the Hudson River's offerings. This project centralizes on the concept of transparency. Every unit has stunning views of the river, featuring an 8-foot-deep terrace encompassing the entire perimeter of the building. These one-of-a-kind condos feature lofty ceilings, floor-to-ceiling windows, spa-like bathrooms, state-of-the-art appliance packages, a fully glazed façade to maximize Manhattan views, and a terrace that allows for true indoor-outdoor living. The community also includes 15 townhomes on the riverwalk that feature 12ft ceilings, luxurious finishes, and expansive balconies and terraces. The community's success is evidenced in its high rate of sales, which are driven by its waterfront location, proximity to a variety of major transportation options, high design standards, resort-style amenities, and overall walkability.
198,094 SF
Luxury Condos and Townhomes 15 Townhomes
117 total units
102 Condos
Rooftop deck with panoramic river views
Panoramic balconies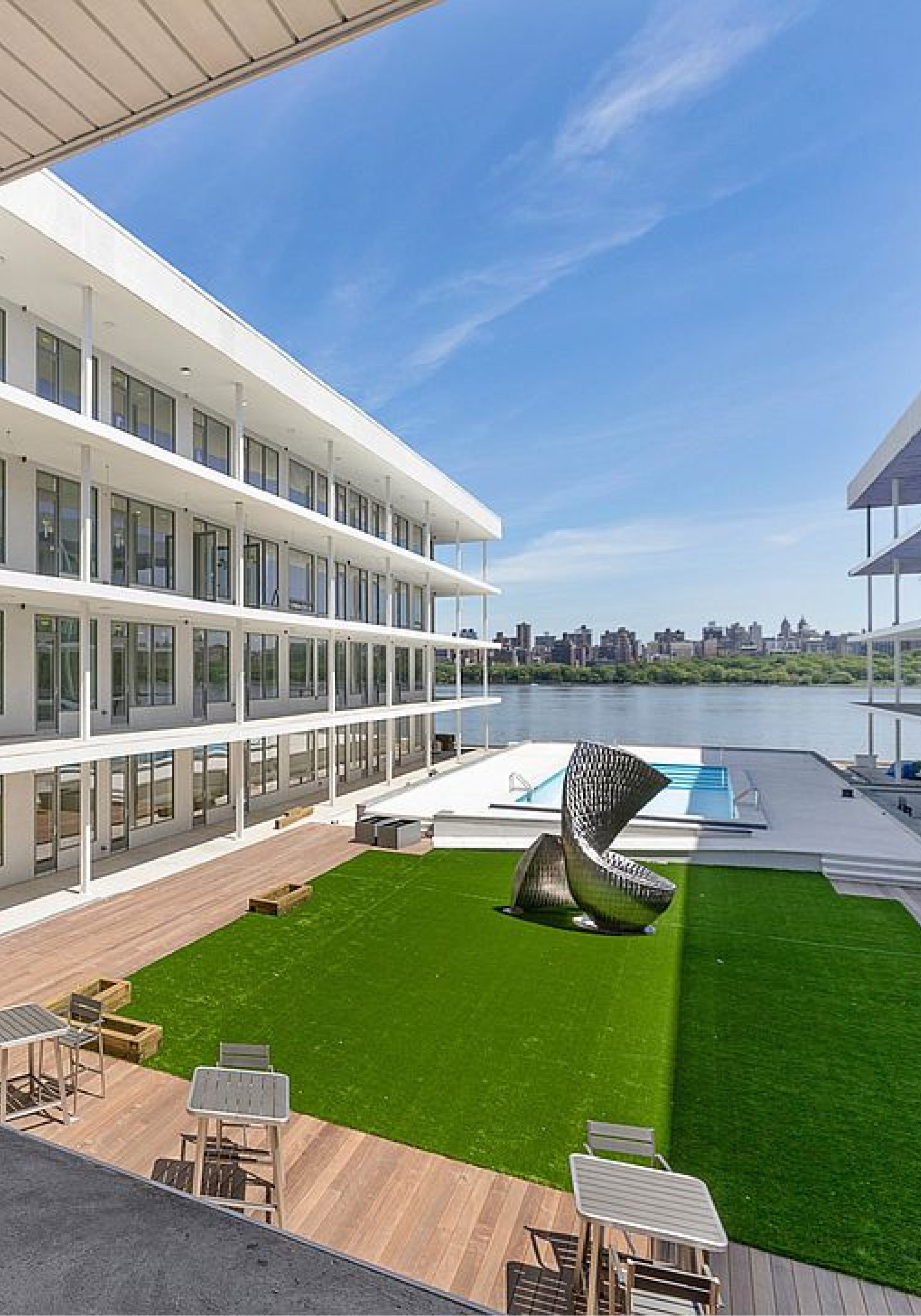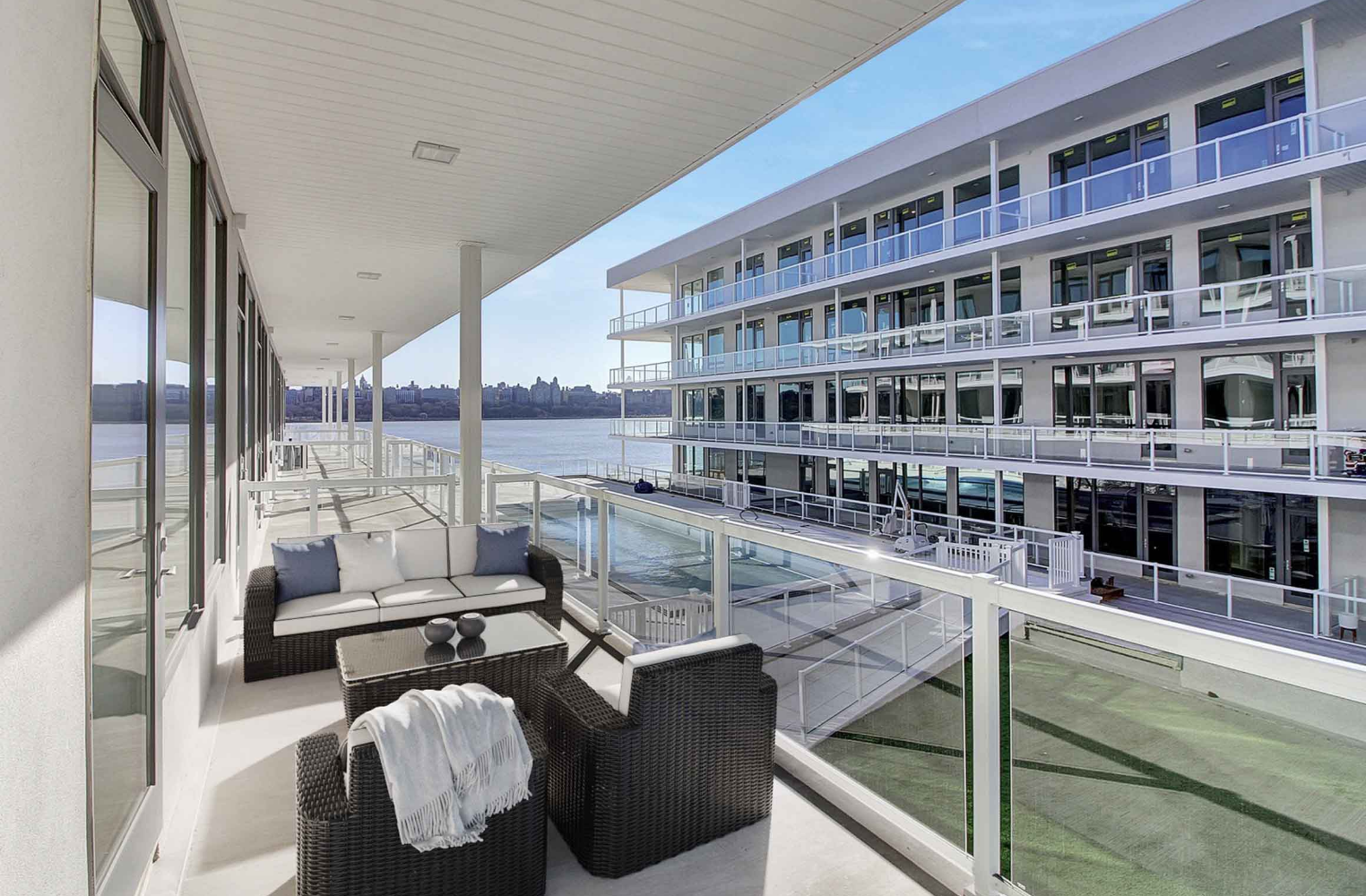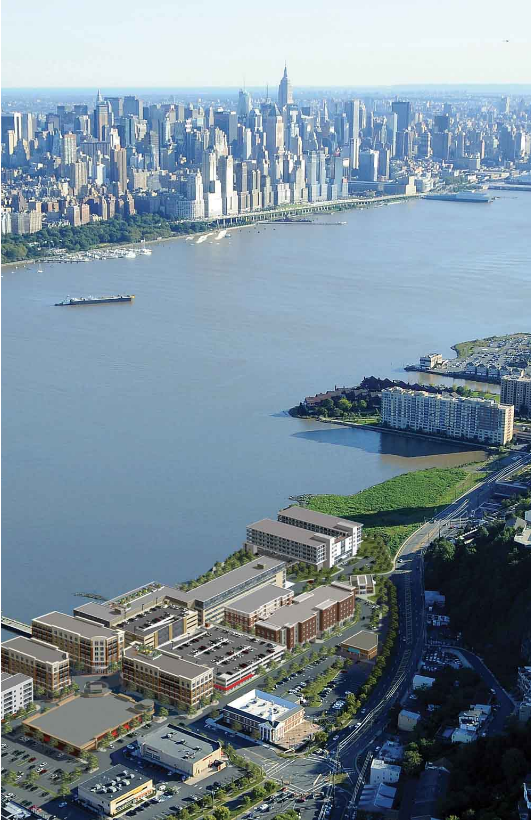 "The project takes good advantage of the location. The units are spectacular. The judges praised the glass and views and the overall building style."
The Best in American Living Awards