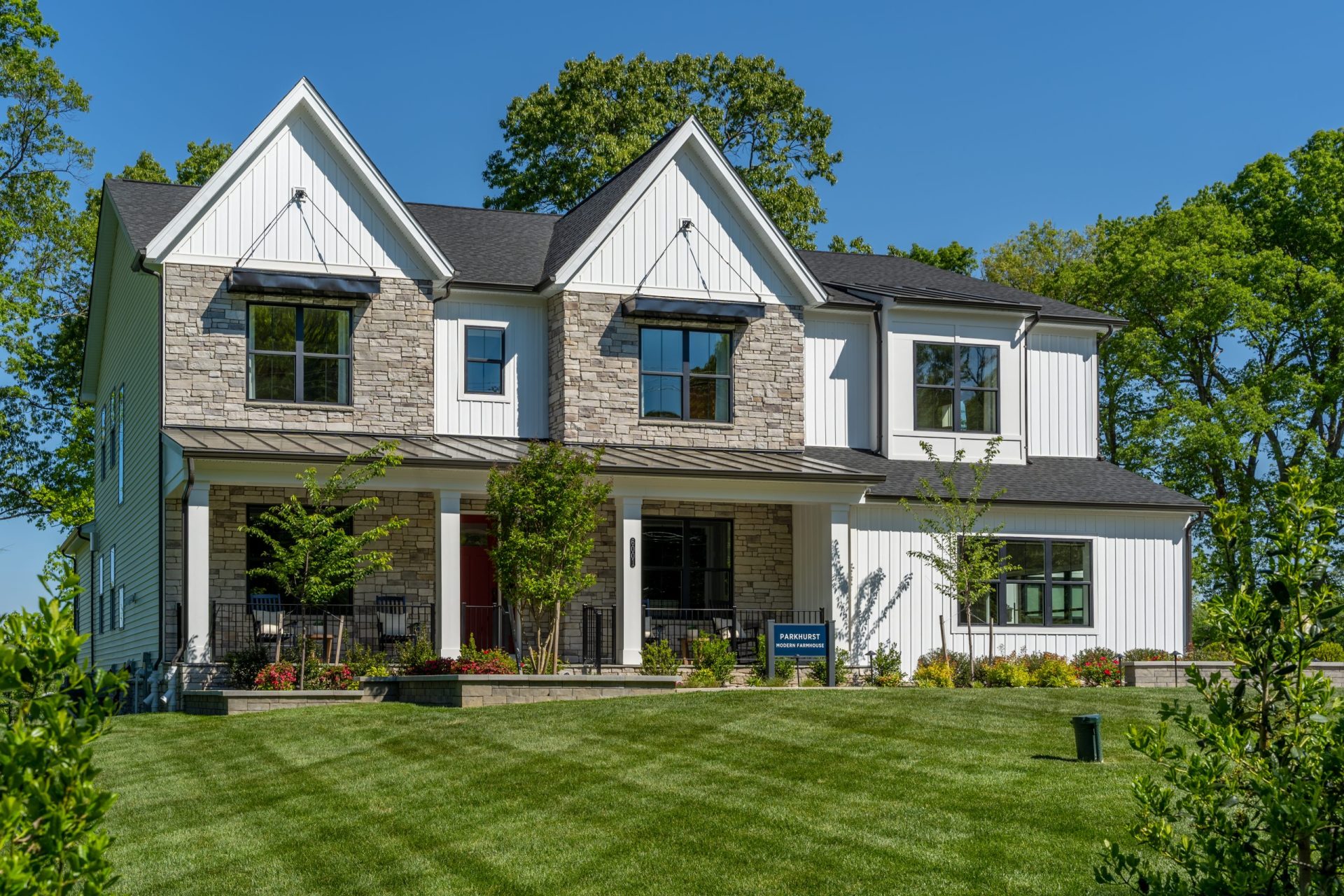 Lessard Design won two awards for some amazing projects at the 2021 Great American Living Awards (GALA) hosted by NVBIA.
First, Lessard Design won the award for Best Detached Home (on lots under 7,000 Square Feet and over) in the $850,000 category for The Parkhurst Model project. The Parkhurst model is located in the Willowcreek community in Dayton, MD. This single family project has a striking exterior that highlights white vertical siding with black window frames balanced by textured stone smooth to the touch. This model optimizes modern day living and promotes a social lifestyle for the entire family.
Then, Lessard Design won the Award of Merit for Best Multifamily Design and Architecture in the New Construction category for the King Street Station project. King Street Station includes four urban Condominium buildings that fit both the aesthetic of the historic downtown Leesburg while incorporating modern detailing such as the dark window trims and beautifully designed interior units. These units combine a beautiful exterior in keeping with the rich history of it's surrounding while still able to fill a much-needed niche.